Clear Lake TOC
December 6,7, 2003

Winners Circle
| | | | |
| --- | --- | --- | --- |
| Place | Angler | Big Fish | Total Weight |
| 1 | Kevin Marcheschi | Day 1 - 4.37 | 33.20 |
| 2 | Dave Sternitzke | Day 2 - 6.81 | 25.24 |
| 3 | Jeff Andress | | 22.08 |
| 4 | Deren Kozenko | | 20.34 |
| 5 | Rich Caro | | 16.46 |
| 6 | Mike Ayers | | 15.81 |
| 7 | Terry Cherney | | 13.94 |
| 8 | Todd Iwamoto | | 9.37 |
| 9 | Bubba Stapleton | | 8.68 |
| 10 | Scott Beem | | 8.59 |
| 11 | William Perez | | 8.30 |
| 12 | Bill Sweatt | | 6.99 |
| 13 | Eric Keith | | 5.29 |
| 14 | Phil Rageneau | | 4.35 |

Pictures

Kevin Marcheschi wins with a 2-day total of 33.20 lbs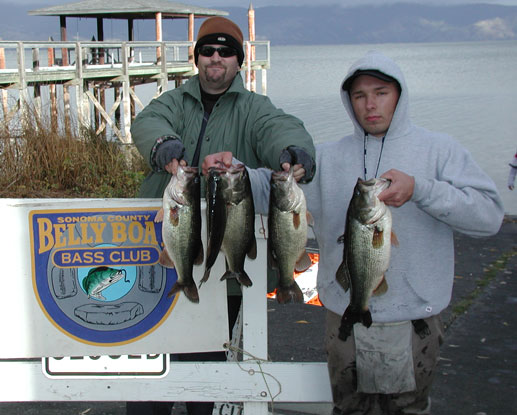 Dave Sternitzke takes 2nd in his 1st TOC with 25.24 lbs for 2 days, including the tournie's big fish of 6.81 lbs.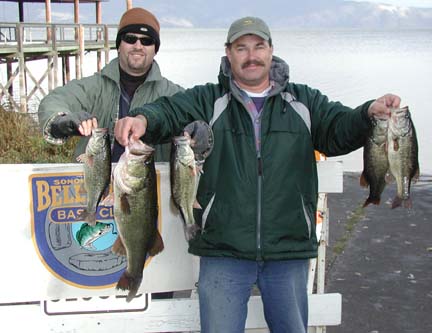 Jeff Andress grabs the 3rd spot with 22.08 lbs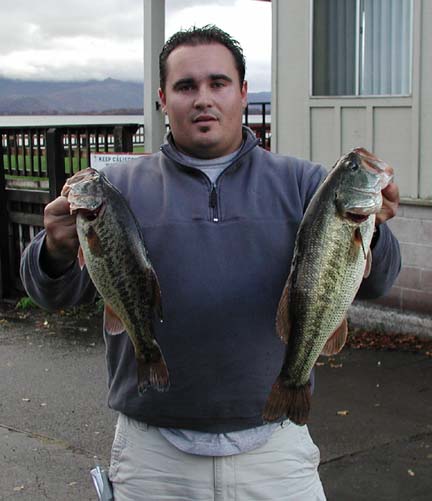 Deren Kozenko pulls off a big Day 2 rally to take 4th with 20.34 lbs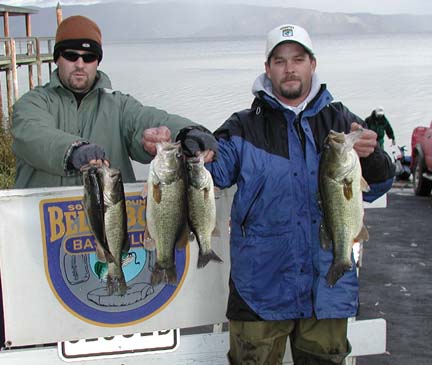 Rich Caro caps off a great 2003 by taking 5th with 16.46 lbs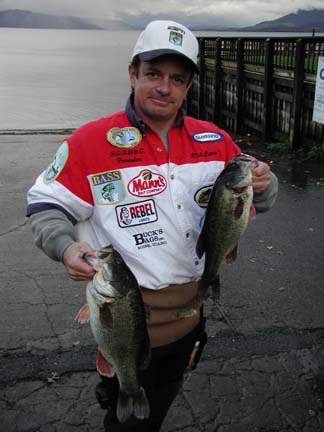 Mike Ayers makes his 1st TOC trip a memorable one by grabbing 6th with 15.81 lbs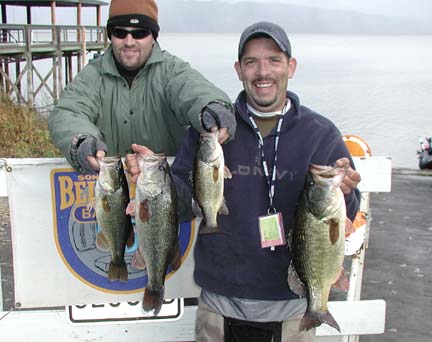 Terry Cherney has a strong Day 2 with a 6+ lb fish & takes 7th place with 13.94 lbs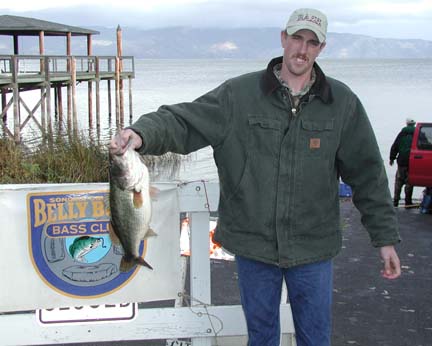 Angler of the Year Todd Iwamoto finishes 8th with 9.37 lbs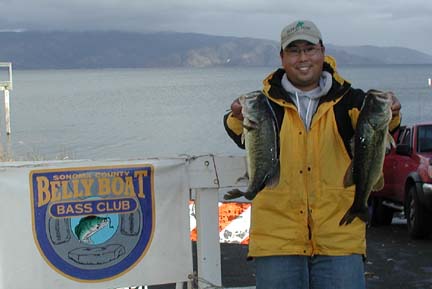 Sean "Bubba" Stapleton also makes his 1st TOC trip & ends up 9th with 8.68 lbs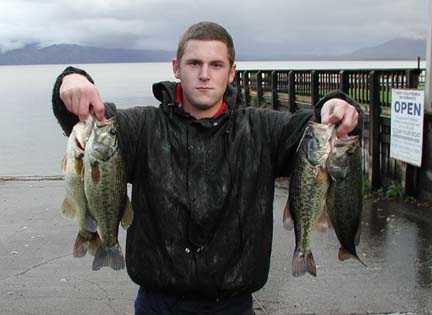 Scott Beem finishes 10th with 8.59 lbs in his 1st-ever TOC journey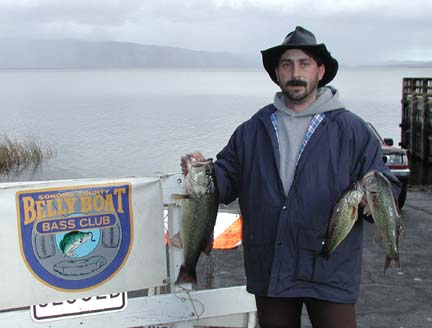 William Perez takes 11th with 8.30 lbs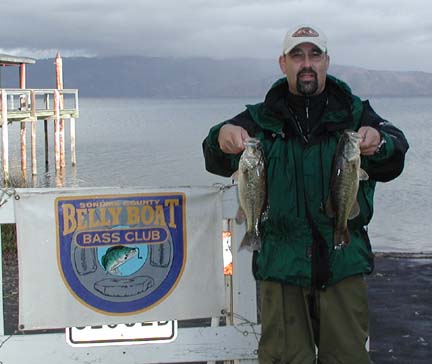 Bill Sweatt finishes 12th with 6.99 lbs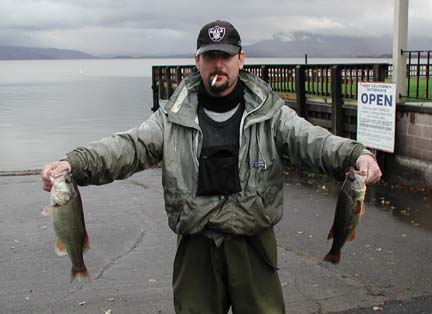 Eric Keith ends up 13th with 5.29 lbs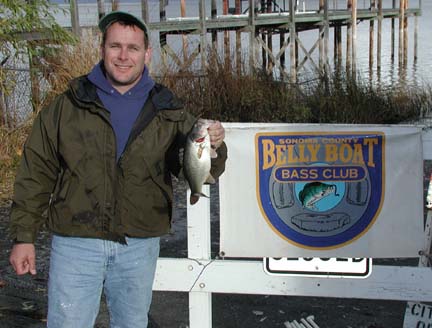 Phil Rageneau rounds out the action with 4.35 lbs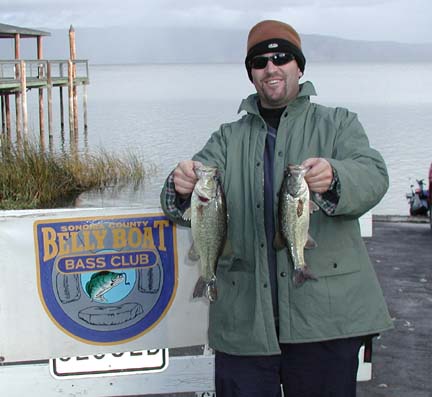 The 2003 TOC Qualifiers with their trophies. Congrats to all!